Disability Advocates You Can Rely On
Your wealth tomorrow starts today.
Disability Advocacy with H.A.T., LLC
At H.A.T., we specialize in bringing disability advocacy to your corner. We are dedicated to understanding what results you want and to helping you understand what actions we can take on your behalf. We will work with you every step of the way to make sure that you understand the type of claim you are dealing with and the level your case is pending at.
We know applying for disability benefits through the Social Security Administration can be very overwhelming and time consuming. We are dedicated to providing you help in language that you can understand. If you don't feel like you understand your options, just ask, and we will work to find an explanation that works for you.
The first step is for us to work with you and come up with a plan to get the results you need. Through our understanding of the various social security disability benefits and difficult processes involved, and your understanding of the circumstances, we will ensure you have a team of advocates behind you, every step of the way.
Don't wait! Contact us for a free phone consultation or simply fill out our "Am I Eligible" form on this site. Let us help you figure out what your best next steps are in obtaining your social security disability benefits. The sooner you have a plan of action, the better your chances of taking the correct steps to get the results you want. That is what we are here for!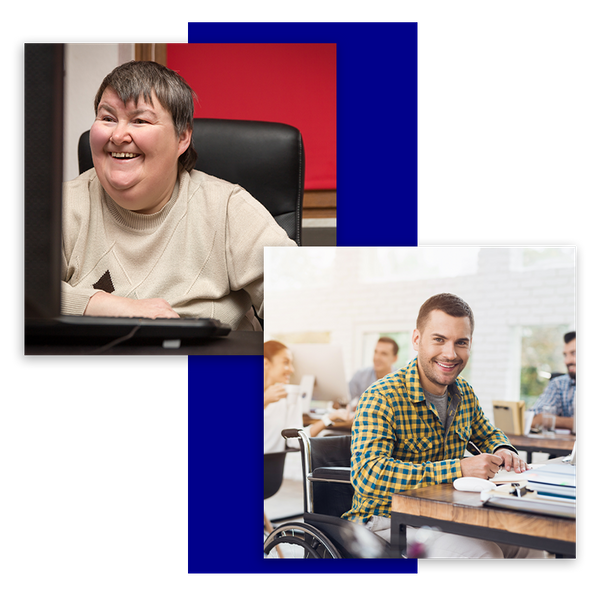 COVID-19 Information
As of 03-17-2020, all Social Security Administrative (SSA) field offices are closed to the general public nationwide.
As of 03-17-2020, all Offices of Hearings Operations (OHO) are closed to the general public as well. All Administrative Law Judges are now conducting their hearings via teleconference (over the phone). If you have a hearing scheduled with our office representing you during the year 2020, we will update the OHO with your proper contact number. We will also be touching base with you prior to your hearing.
This is in effect "indefinitely" until we obtain additional information from SSA and OHO.
We appreciate your understanding and patience during this global pandemic. Please, stay safe, stay out of public places as much as possible, report to the nearest medical facility should you start showing signs and symptoms of COVID-19 and follow your local/national news channels to stay abreast of any information needed regarding your area.
We will update this notice as more information is obtained from SSA, OHO and/or local, state or federal news is given.
R. Dustin Hutcheson, CEO
Got disability? We got you covered!
Monday - Thursday:
9:00 am – 4:00 pm
Friday - Sunday:
Closed
*We are closed daily for lunch 12PM to 1PM
**We are closed on all federal/major religious/banking holidays
***If you leave us a message BEFORE 4pm - we will attempt to return your call on the same business day - if it is left AFTER 4pm - we will return you call the following business day